M/s. Desai Brothers Ltd.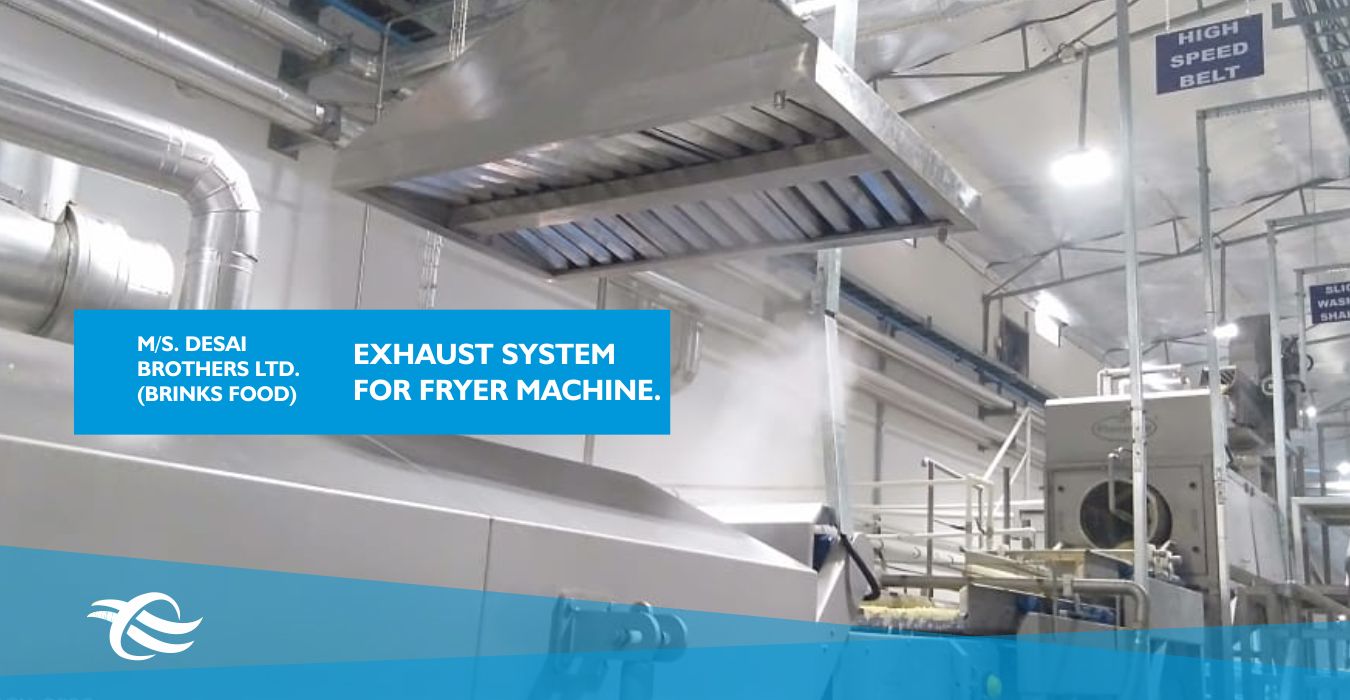 The Company employs more than 1, 25,000 workers and over 1,500 managerial and administrative personnel, operating at various levels. The marketing network of the Company is spread over in the states of northern, western, central and southern India.
M/s. Desai Brothers Ltd. (Brinks Food)
Work Location/ Area
Production Area - HALL - 01 & Kitchen Area
Project - Exhaust System for Fryer Machine.
Capacity of Machine
Exhaust Blower - 6000 CFM Qty - 01
Exhaust Blower - 3000 CFM Qty - 01